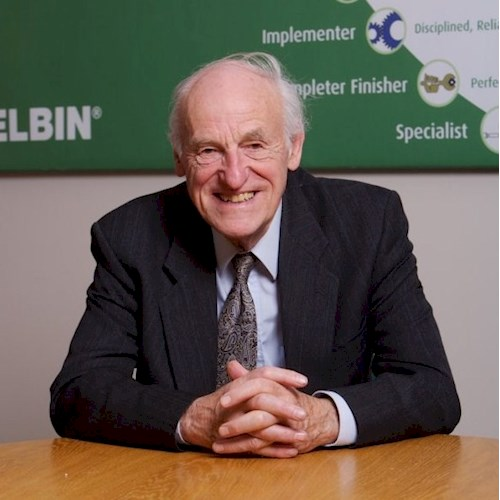 "Simply putting a number of people together and expecting them to work as a team is not enough."
Dr Meredith Belbin
Turn Belbin theory into practical business outcomes
The "How To..." sessions take place regularly.  This 1-day course provides a great insight into the Belbin theory and explores practical, everyday examples.
Current sessions:
Newcastle: 16th March 2017 - The Life Conference Centre, NE1 4EP
Birmingham:  27th April 2017 - The Belfry, Sutton Coldfield, B76 9PR

Manchester: 15th June 2017
London:  14th September 2017
Bristol:  19th October 2017
"This was an absolutely brilliant session, so real, so practical"
-

Jacqui Capocciama | GANT 
Costs:
Cost: £495 + VAT per person. Discounts available for:
Early bird booking (book at least one month before the session): £395 + VAT per person
Second and subsequent bookings made from the same organisation: £295 + VAT per person
These popular 'How to...' sessions are perfect for Learning & Development and HR professionals who:
Are looking for a workplace tool that will enable them to understand the strengths and weaknesses of individuals and teams;
May have used Belbin before, but are self-taught and want to know more;
Would like to understand how to turn the Belbin theory into practical outcomes;
Would like to go away armed with session ideas and a good understanding of the Belbin Reports and application;
Are looking at ways to enhance the way they manage people/help people to manage.
The Session Covers:  
An overview of the Belbin model;
A page-by-page look at the Belbin Reports - what they are saying and how you can use them;
How to apply Belbin;

Forming productive working relationships;
Selecting and developing high-performing teams;

How other organisations have done this;
Practical exercises and suggestions of how to use this within your organisation.
"An overwhelming majority of respondents think that their organisation's ability to develop and manage teams will be essential for their future competitiveness." Ernst and Young, May 2013
By the end of the session you will:  
Understand the strengths and weaknesses of each of the Belbin Team Roles;
Have gained practical knowledge of how to use the Belbin Reports to bring about business improvements;
Understand how to use Belbin to enhance both individual and team performance;
Be able to replicate exercises and feel confident running your own Belbin session.