The intelligence your team needs
Our personalised behavioural reports focus on the nine key clusters of behaviour (Team Roles) needed for team success. They help people to better understand their strengths, cultivate hidden talents and work more effectively together.
It all starts with the Belbin Individual report. This details someone's Team Role 'fingerprint' and gives in-depth advice and guidance on how they can articulate and promote their strengths to best effect.
But it doesn't end there. Once you have a set of Individual reports, you can generate a suite of additional Belbin reports, most of which require no additional input from you or your teams.
Please note: if you have been using (or have been given) a self-scoring version of the Belbin Self-Perception Inventory, you are not using the authorised version of Belbin. Please check here if you are unsure.
Discover Belbin reports
 



 

 



 



 

 

 

 

 



 

 

 

 

 

 



 
Costs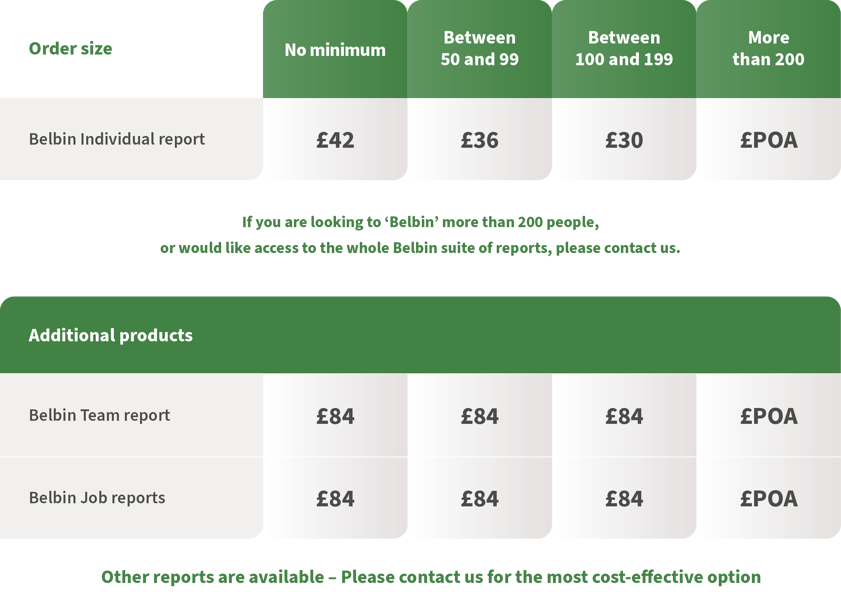 You can purchase online with a credit card, or contact us to discuss the most cost-effective options for you.