A new chapter for Belbin as an EOT
3rd October 2022
For additional information please contact: Jo Keeler | [email protected] | 01223 264975
Founding partners, Meredith and Nigel Belbin, are pleased to announce that, as of 1st October 2022, Belbin Associates has transitioned to become Belbin Ltd, an Employee Ownership Trust, for the benefit of current and future employees.
Since the company was established in 1987, Cambridge-based Belbin has grown from its strong foundations in industrial research, and the Team Role methodology has come to be known as the gold standard for identifying useful behaviours in the workplace.
Under the careful stewardship of Nigel Belbin, the Belbin message has spread across the globe. Belbin now operates in over 100 countries, has been translated into 25 languages and has more than 35 distributors worldwide. We reach hundreds of thousands of customers each year, in the form of the Belbin reports, accreditation, workshops and training exercises.
The EOT is a means of acknowledging and celebrating Belbin's past and securing a bright future. As a company that 'practises what we preach', Belbin is proud of the strength of its own team. In effecting this transition, we are giving back to our employees – making them the curators of our brand and strengthening their connection to the business.
We are pleased to take the opportunity to renew our commitment to customers and to restate our mission: to help teams and organisations worldwide to recognise – and capitalise upon – their strengths, and to work more effectively together.
Under the new structure, Jo Keeler (formerly Managing Partner) will become Managing Director and Jill Cooper will take on the role of Director of Operations. Nigel Belbin will sit on the board of trustees and Meredith Belbin will act as patron to the company.
Nigel Belbin said, "This is the kind of evolution which I hope many more companies decide upon in the future. It benefits both its past owners and employees. Besides that, it is in keeping with our philosophy that those who work hard for an organisation should also be the beneficiaries."
Jo Keeler said, "We are enormously grateful to all partners, past and present. As a team, we are privileged to be entrusted with the Belbin brand and are excited to usher in a new chapter for Belbin, in line with our established culture and values."
We would like to thank James Lawrence from Hewitsons, and Shane Tharby and Luke Prout from Streets Chartered Accountants, who have done an excellent job of changing our status from a Partnership to an EOT.
Belbin Website: www.belbin.com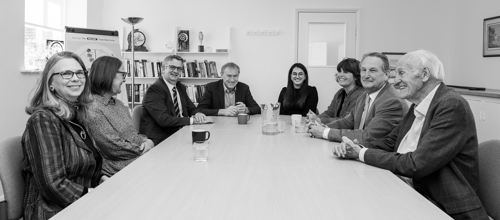 From left to right: Deborah McGovern (Trustee), Jill Cooper (Operations Director), Shane Thurby (Trustee), James Lawrence (Hewitsons), Muriam Rehman (Hewitsons), Jo Keeler (Managing Director), Nigel Belbin (Trustee), Meredith Belbin (Patron).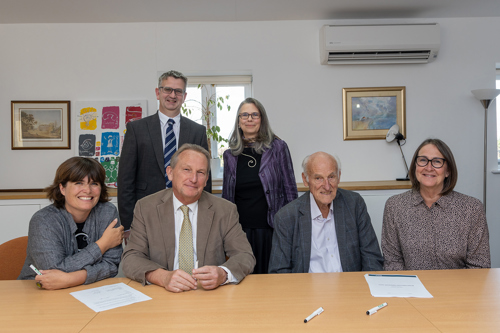 From left to right: Back row: Shane Tharby (Trustee), Deborah McGovern (Trustree)
Front row: Jo Keeler (Managing Director), Nigel Belbin (Trustee), Meredith Belbin (Patron), Jill Cooper (Operations Director)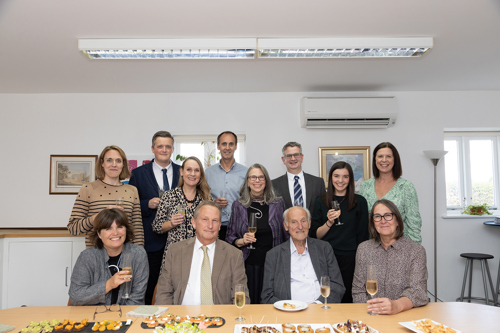 The Belbin Team 
High resolution photos are available.
Photographs are thanks to Regina Ray Photography.