Belbin Individual Reports
A Belbin Individual Report will identify which combination of the nine Team Roles you exhibit. A report costs just £42 inc VAT.
Completed online, the Reports are easy to set up and generate:
Fill in an on-line questionnaire - it takes around 20 minutes to complete.
Within minutes, you'll receive your Belbin Individual Report, showing you which combination of the nine Team Role behaviours you prefer based on your own view.
Your Report will contain personalised guidance and advice.
To make your report even more complete, you should ask six other people to share their observations of you via a quick five-minute online questionnaire. (We call these Observer Assessments, and they're free when you buy your Belbin Individual Report.)
Once you have received at least four Observer Assessments, we will upgrade your Report, free of charge, to a full Individual Report which will show how others view you, compared to how you see yourself.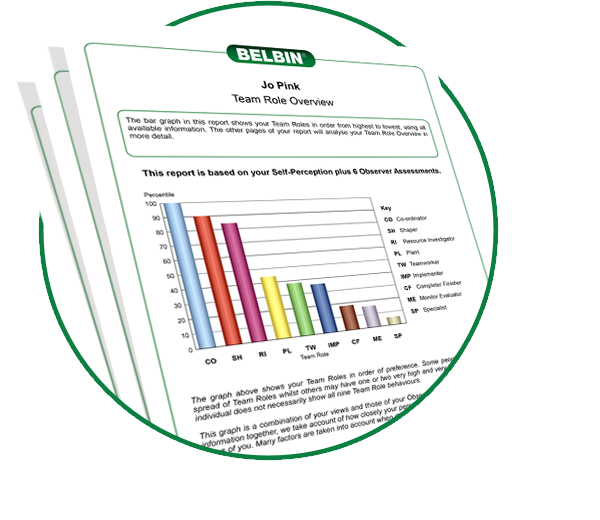 Sample of an Individual Report containing both the Self Perception and the Observer feedback to give the full 360 perspective